The Solas Awards are an annual competition to find the best writing being done about the world today. Travelers' Tales editors choose winners in 21 categories ranging from adventure to humor, from destination to memoir, and everything in between. The grand prize category has cash awards of $1,000, $750, and $500; all other category winners receive an awards certificate. Plus, winners may be published in Travelers' Tales books. Check out BestTravelWriting.com for previous winners, submission guidelines, details of the awards and more.
From Jeff Greenwald, Executive Director of Ethical Traveler:
Friends and fellow travelers! As you may already know, the non-profit I co-created in 2003 — Ethical Traveler — has been offering some great trips to Cuba. This year, we're expanding to include fascinating, enlightening journeys to Costa Rica and Panama as well. Cuba will be in the Spring of 2015, and I'll send a longer message about that one later in the year (but it's not too early to sign up!). I'll be leading the Panama trip, too. So climb on board! Our trips are small, inexpensive, eye-opening and really, really Read more... (356 words, 3 images, estimated 1:25 mins reading time)
September 24, 2014
7:00 pm
to
9:00 pm
The first of three Titans of Travel events, Sex, Mishaps, and Adventure debuts on September 24th at the Mill Valley Library. Free; advance registration is recommended.
Writers Guidelines are here.
Someone once said we're in the "memory making business"—we like that. We're not about "escapes" and "getaways." We're about inspiring our readers to embrace life—preferably in a giant bear hug. From Everest Base Camp adventures to local cooking classes to tips on how to put on a wetsuit without looking like an idiot, we help people get away from their computers and out exploring the world. Read more... (145 words, 1 image, estimated 35 secs reading time)
October 8, 2014
7:00 pm
to
9:00 pm
Ever get the feeling you should have stayed home? You'll be in good company at the October 8 Titans of Travel event at the Mill Valley Public Library. Free; advance registration is recommended.
Tickets are on sale for LitQuake 2014. This year's schedule celebrates the 15th anniversary with more than 900 writers, featuring such literary talents as Nicholson Baker, Po Bronson (What Should I Do With My Life), Cara Black (Murder in the Marias), Novella Carpenter (Farm City), Katie Crouch (Girls in Trucks),Emma Donoghue (Room), Andrew Sean Greer (The Impossible Lives of Gretta Wells), Daniel Handler (Why We Broke Up), Adam Johnson (The Orphan Master's Son), Edan Lepucki (California), Yiyun Li (Kinder Than Solitude), Marc Maron (Attempting Normal), Rosie Schaap (Drinking with Men), Rebecca Solnit (Men Explain Things to Me), Ellen Sussman (A Wedding in Provence), and more! Read more... (172 words, 1 image, estimated 41 secs reading time)
October 21, 2014
7:00 pm
to
9:00 pm
The next Weekday Wanderlust will be on October 21. Readings start promptly at 7 p.m., but a group of thirsty travelers can always be found in the Hotel Rex's Library Bar at 6 p.m. Come early, snag a seat, and say hello. Emcee for the evening is, as usual, the charming and peripatetic Don George.
October 22, 2014
7:00 pm
to
9:00 pm
Aching for adventure? Don't miss the October 22nd Titans of Travel event at the Mill Valley Public Library. Free; advance registration is recommended.
October 18, 2014
10:00 am
to
2:00 pm
Join us on Journeys of Discovery with Tom Wilmer, the Lowell Thomas Award winning podcast featured weekly on NPR.org. Tom visits with me (your humble editor, Laurie McAndish King, also a Lowell Thomas gold award winner) as I talk about my new book, Lost, Kidnapped, Eaten Alive and read selected passages—including ones about being eaten alive by leeches, taste-testing the world's most expensive coffee, and undergoing an unusual healing experience in Bali.
Afterwards, Tom showed me how he edited out my ums and uhs, clipped out dead air space, adjusted the volume (I was trying to eat the mike), added killer background music, and worked other magic to make me sound pretty darned good. Now I'm hooked on audio production.
From Carol Biederman, here are ten tips. "With just a little time and preparation, you can ensure your house is safe and sound while you are basking on the beach or exploring hillside castles." One I hadn't thought of involves adjusting your land-line phone.
"And most of all, don't broadcast across social media that you are away. We all love to see those photos, but wait until you are back to post them. Unscrupulous thieves can pick off vacationing home owners by trolling through social media sites."
Remember the National Geographic Expedition Granted contest? Submissions are in, and the public is invited to vote (up until September 29) to decide which project will win the $50,000 grant. There's a wide range to choose from, including: Read more... (99 words, 1 image, estimated 24 secs reading time)
Bringing bio-toilets to areas in need, to improve health and foster local businesses.
Encouraging Americans to share bone marrow in a quest to change outcomes for people with cancer.
Improving educational opportunities for girls around the world.
Mapping a volcanic conduit system with a wall-climbing robot.
Unlocking the secrets of bioluminescence to further research in technology and medicine.
Love those Brits! Here's a musical commercial for the Mini auto.

| | | |
| --- | --- | --- |
| September 19, 2014 | to | September 20, 2014 |
In a special for USA Today Travel, Sharon McDonnell tells us where to celebrate Octoberfest around the U.S. and in San Francisco, where "Munich brewery Spaten presents this festival on September 19-21. A 21-piece Bavarian band from Chico and the Deutscher Musikverein of the Bay Area will entertain, and exhibits on the Bay Area's German history will be displayed."
Here's a list of favorite travel resources from Michelle Peng at Educatorlabs, a group of volunteer web resource curators specializing in education.
Find a Doctor While Traveling in the U.S.
UN Women — dedicated to gender equality
The Medical Volunteer's Guide to Overseas Travel
Air Travel Tips — from the U.S. DoT
Medicare for Travelers Outside the United States
Travel and Tourism Sites for U.S. States and Territories
National Parks and Federal Recreational Lands Park Pass for Seniors
It was such fun to hear Don George and Tony Wheeler in conversation at the 23rd annual Book Passage Travel Writers and Photographers conference in August. Here are a few highlights from the opening event:
Don George nominating Maureen and Tony Wheeler for the Nobel Peace Price, because they have transformed the way travelers engage with the world. "It's gonna happen."
How the practice of travel writing gives us Read more... (159 words, 2 images, estimated 38 secs reading time)
Congratulations to Jeff Greenwald and Travelers' Tales on the 25th anniversary of the publication of Shopping for Buddhas: An Adventure in Nepal. The anniversary edition of this classic book includes new material.
Jeff Greenwald's classic travelogue follows his quest for the "perfect" Buddha statue. At turns hilarious and moving, his quest features a cast of amazing characters — from a passionate palmist to a flying lama — who provide unforgettable glimpses into the daily life and culture of the former kingdom (including a wild ride on Kathmandu's very first escalator). Greenwald doesn't shy away from Read more... (344 words, 1 image, estimated 1:23 mins reading time)
Don "Wanderlust" George, Conference Chair at the Book Passage Travel Writers and Photographers Conference, left us with some parting thoughts as the conference closed on Sunday, August 17th (these short recordings were edited for length).
Celebrating our passion, generosity, wisdom, and wanderlust:
The world is a classroom:
Life is a sacred pilgrimage:
Thanks, Don, instructors, and our friends at Book Passage, for another wonderful conference!
September 3, 2014
6:30 pm
to
8:30 pm
Michael Shapiro be teaching a three-evening class called A Sense of Place on Wednesdays at Book Passage (September 3, 10, 17) from 6:30 to 8:30. Michael says, "We'll study the masters—Bryson, Cahill, Morris, Matthiessen, Iyer and Theroux—and discuss their techniques to improve our own writing. And there will be wine!"

Michael knows as much as anyone about creating a sense of place. In fact, he wrote the book on it! A Sense of Place: Great Travel Writers Talk About Their Craft, Lives, and Inspiration. Plus, he's a fun guy and a generous teacher. This should be an excellent class.
September 24, 2014
7:00 pm
to
9:00 pm
October 8, 2014
7:00 pm
to
9:00 pm
October 22, 2014
7:00 pm
to
9:00 pm
Titans of Travel at the Mill Valley Library
I'm (your editor, Laurie McAndish King) looking forward to being a part of the Titans of Travel reading series, playing at 375 Throckmorton, in the Mill Valley Public Library's Creekside Room. This free and fun event is on Wednesday evenings: September 24, October 8, and October 22, from 7 p.m. – 9:00 p.m.  Advance registration is recommended.
Read more... (191 words, 1 image, estimated 46 secs reading time)
September 13, 2014
10:00 am
to
4:00 pm
Expanding Travel Writing to Fiction—A Workshop with Linda Watanabe McFerrin
Saturday, September 13th, 2014, 10:00 a.m. — 4:00 p.m.
Location: Book Passage, 51 Tamal Vista Boulevard, Corte Madera, CA 94925
$140Â  Register here
You love writing beautifully about place, but as markets shrink, you might want to stretttttch your horizons. The great news is that, in an age where navigating the globe has never been more important, fabulous settings—along with super dialog—have become one of the keys to the best fiction, both speculative and reality-based. So leap into this bold new travel writing terrain. Read more... (151 words, 1 image, estimated 36 secs reading time)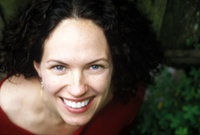 Lavinia Spalding, award winning author and editor of The Best Women's Travel Writing anthologies
This looks like a wonderful trip! November 10-15, 2014. Complete itinerary, pricing, extremely enticing photos, and other info here.

"The Inca Tale Writing Workshop in Peru: a six-day writing workshop for women, hosted by award winning travel author and anthology editor, Lavinia Spalding, at the "living Inca town" of  Ollantaytambo. You'll spend five nights at Apu Lodge (named the best Posada in South America by the Guardian.UK ), take a train ride through the jungle to explore Machu Picchu, and you'll have a Peruvian concierge/guide/translator (the owner of Peru Breathtaking Trips) for the entire expedition to pamper, entertain, educate, and offer up hidden adventures and new Read more... (229 words, 1 image, estimated 55 secs reading time)
Congratulations to Constance Hale—her piece about Hawaii's paniolos was posted on TED.
So much has disappeared from the islands of my childhood. Will the paniolo be next?
"My infatuation with Hawaiian cowboys began on O'ahu's North Shore, a quiet district enlivened by big waves and show-off surfers. On Sundays we country kids would sneak to a rugged polo field laid out parallel to the beach. We'd ogle the Honolulu high society gathered under big white tents — men in navy sport coats and women in high heels, who'd sip champagne while they watched the matches. Prince Charles played there, and some jet-setting Argentines, but the polo players we rooted for were paniolos. They'd come from Maui and the Big Island, and they'd wield their mallets like ancient Hawaiians did their spears." Read the rest of the article here
 Read more... (157 words, 1 image, estimated 38 secs reading time)
The Washington Post has announced the winners of its 2014 travel photography contest. First place was this shot by Natalie Fay Green of an "old house she spotted from the parking lot of the Oregon Inlet, a fishing area on North Carolina's Outer Banks, in December."
So glad I came across this site, which offers trips especially for writers. "On each expedition you'll journey with acclaimed writers and/or photographers, plus local travel experts who will immerse you in real culture and pamper you with hospitality. Writers' Expeditions' hosts write, edit, and photograph for National Geographic, Time, The Guardian UK, Yoga Journal, Outside, Sports Illustrated, The New Yorker, San Francisco Chronicle, Chatelaine, Random House, Travelers' Tales, New York Times, Lonely Planet 
 and more.
"Each expedition will be themed and will be catered to suit the needs and desires of participants. Some trips will place stronger emphasis on workshop classes while others upon adventure. Read more... (136 words, 1 image, estimated 33 secs reading time)