| | | |
| --- | --- | --- |
| August 10, 2017 | to | August 13, 2017 |
It's that time of year again: Get ready for Book Passage's annual Travel Writers and Photographers Conference, from August 10-13 in Corte Madera, CA.
Legendary travel writer Tim Cahill, acclaimed author Karen Joy Fowler, and guidebook maven Pauline Frommer are just a few of the incredible names Book Passage has assembled for faculty this year. Here's the full list.
The conference offers an array of workshops, panels, and evening activities and has an extraordinary reputation among publishers, editors, and writers. Alumni have published books, articles, and photos—many as the direct result of lessons learned and contacts made at the conference. Read more... (194 words, 1 image, estimated 47 secs reading time)
| | | |
| --- | --- | --- |
| October 13, 2018 | to | October 23, 2018 |
Jeff Greenwald reports that the Ethical Traveler trip to Cuba October 13-23 still has two spaces left. But act fast if you want to go; the trip will be closing on August 15th. Here are more details from Jeff:
As you have no doubt heard, Donald Trump has placed new restrictions on travel to Cuba. He's very concerned with human rights, as you know (unless the perpetrator is Russia, or Saudi Arabia). Read more... (331 words, 1 image, estimated 1:19 mins reading time)
Roy Stevenson at Pitch Travel Write offers a 6-day workshop, The Complete Travel Writing & Marketing Master Class, after which "You will walk away from this program knowing exactly how to get sensational paid trips around the world and sky-rocket your travel writing success—even if you're starting at $0."
What: A comprehensive destination marketing & sales workshop for travel writers of all levels.
Where: Shinta Mani Resort, Siem Reap, Cambodia
When: October 22-28, 2017
More info: on the website.
Good news for anyone who's dreamed of visiting Nepal! My friend Jeff Greenwald (who wrote Shopping for Buddhas, The Size of the World and other books) and Laurie Wagner (author and inspiring Bay Area writing teacher) are leading a "Himalayan Writers' Workshop" in Kathmandu in March. It'll be 10 days of amazing sights, mind-bending encounters and flash writing. It's filling up quickly. If you think you might be interested, check it out here (or just check out all the nice photos on the site). And sign up soon—March is just around the corner!
| | | |
| --- | --- | --- |
| May 7, 2017 | to | May 12, 2017 |
Connie Hale, director of the Mokule'ia Writers Retreat, has announced the dates for 2017: This year's retreat will take place May 7–12.
There will be three morning workshops:
Life into Literature (covering all genres)
Nonfiction and memoir (including reportage and essays)
A manuscript workshop for those who are working on long essays or book-length projects and have a manuscript ready to workshop.
Intensive poetry and fiction workshops are scheduled in the afternoons. Details about cost and lodging can be found on the website.
February 2, 2017
6:00 pm
to
9:00 pm
From Kimberly Lovato and the Weekday Wanderlust gang:
Happy New Year! Due to travel schedules we are unable to host our first Weekday Wanderlust of 2017 this month, but we're bringing it to you on Thursday, February 2—just in time to wave at January in the rear view mirror!
We can't think of a better time to introduce you to our fantastic line up of fabulous readers: Janis Cooke Newman, Jess Silber, and Blane Bachelor. Check out their bios are below and on our Facebook page. We hope you'll come out and bring them that famous warm WW welcome. Invite a friend and RSVP here while you're at it. Read more... (536 words, 1 image, estimated 2:09 mins reading time)
Italy, in Other Words, Memoir Writing Retreat returns to its sumptuous location, Villa Monastero, in the tiny town of Varenna at Lake Como for its 2016 session from September 18th to 24th.
Workshop leader Kathryn Abajian says, "Picture yourself writing amid botanical gardens, lakeside with a cappuccino, or in your room with a view of peaceful Lake Como. Plan to enjoy thoughtful instruction, honest and supportive discussion and insightful excursions." Read more... (151 words, 1 image, estimated 36 secs reading time)
Jeff Greenwald is co-conducting the first Himalayan Writers Workshop with his friend and mentor, Laurie Wagner. "If you're feeling bold, and want to shake up your life," Jeff says, "here's your ticket." The workshop is from April 4th-14th, and as of today there are two spots left.
Registration has opened for the fourth annual gathering of writers and editors at Camp Mokuleia, a stunning but rustic beachfront retreat center on O'ahu's North Shore. 2016 dates are May 1 to 6.
This intimate writers' gathering is led by Constance Hale, a native of Mokule'ia. Daily workshops in fiction and nonfiction taught by nationally recognized authors. Additional sessions in poetry, children's book writing, and developing your voice. A New York agent is available for coaching. Read more... (126 words, 1 image, estimated 30 secs reading time)
For
2016, the Gold Rush Writer's Conference conference is April 29, 30, & May 1. Sign up by March 30 for the discounted rate of $165; after that it goes up to $185. Price includes a picnic supper, dinner and brunch, plus four workshops. On Sunday afternoon Erika Mailman talks about The Tourist, the Expat and the Native: A Traveler's Guide to Writing Historical Fiction.
The conference is held at Hotel Leger in Mokelumne Hill, CA.
| | | |
| --- | --- | --- |
| August 30, 2015 12:00 am | to | September 5, 2015 12:00 am |
I recently interviewed author, longtime New York Times contributor, travel writer and writing teacher Perry Garfinkel for the Lowell Thomas Award-winning podcast, Journeys of Discovery with Tom Wilmer.
Listen to Perry and me here as we discuss travel writing, percussion, Buddhism, stealing, Woody Allen, and using what Perry calls the "Travel Writer's Mindset" to extend your vacation and make it more enjoyable. I also got a sneak peek at the curriculum for Perry's upcoming travel writing class, which will be on Martha's Vineyard from August 30 – September 5.
September 3, 2014
6:30 pm
to
8:30 pm
Michael Shapiro be teaching a three-evening class called A Sense of Place on Wednesdays at Book Passage (September 3, 10, 17) from 6:30 to 8:30. Michael says, "We'll study the masters—Bryson, Cahill, Morris, Matthiessen, Iyer and Theroux—and discuss their techniques to improve our own writing. And there will be wine!"

Michael knows as much as anyone about creating a sense of place. In fact, he wrote the book on it! A Sense of Place: Great Travel Writers Talk About Their Craft, Lives, and Inspiration. Plus, he's a fun guy and a generous teacher. This should be an excellent class.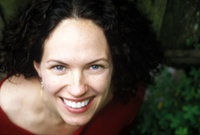 Lavinia Spalding, award winning author and editor of The Best Women's Travel Writing anthologies
This looks like a wonderful trip! November 10-15, 2014. Complete itinerary, pricing, extremely enticing photos, and other info here.

"The Inca Tale Writing Workshop in Peru: a six-day writing workshop for women, hosted by award winning travel author and anthology editor, Lavinia Spalding, at the "living Inca town" of  Ollantaytambo. You'll spend five nights at Apu Lodge (named the best Posada in South America by the Guardian.UK ), take a train ride through the jungle to explore Machu Picchu, and you'll have a Peruvian concierge/guide/translator (the owner of Peru Breathtaking Trips) for the entire expedition to pamper, entertain, educate, and offer up hidden adventures and new Read more... (229 words, 1 image, estimated 55 secs reading time)
So glad I came across this site, which offers trips especially for writers. "On each expedition you'll journey with acclaimed writers and/or photographers, plus local travel experts who will immerse you in real culture and pamper you with hospitality. Writers' Expeditions' hosts write, edit, and photograph for National Geographic, Time, The Guardian UK, Yoga Journal, Outside, Sports Illustrated, The New Yorker, San Francisco Chronicle, Chatelaine, Random House, Travelers' Tales, New York Times, Lonely Planet 
 and more.
"Each expedition will be themed and will be catered to suit the needs and desires of participants. Some trips will place stronger emphasis on workshop classes while others upon adventure. Read more... (136 words, 1 image, estimated 33 secs reading time)
| | | |
| --- | --- | --- |
| August 14, 2014 | to | August 17, 2014 |
It's just around the proverbial corner! The Book Passage Travel Writers & Photographers Conference has an extraordinary, international reputation among publishers, editors, and writers. Now in its 22nd year, this four-day Conference offers an array of writing and photography workshops in the morning, a full afternoon of panels and discussions, and evening faculty presentations. There are optional, working field trips to explore the resources of the Bay Area. The faculty includes publishers, magazine editors, photographers, travel essayists, food writers, restauranteurs, guidebook writers, and more. There are hours of informal interaction between faculty and participants during lunch and in discussions that often last late into the evening. Read more... (120 words, 1 image, estimated 29 secs reading time)
April 21, 2014
7:00 pm
to
9:00 pm
Mark your calendar for Monday April 21 and bring your virtual passports to the Hotel Rex (562 Sutter Street, San Francisco). You'll enjoy this month's line-up of three talented writers: Lisa Alpine, Andy Murdock, and Angie Chuang.
Readings start promptly at 7 p.m., but a group of thirsty travelers can always be found at the Hotel Rex Library Bar at 6 p.m. Come early, snag a seat, and say hello. As usual, emcee for the evening is the legendary—and dashing—Don George. Feel free to RSVP on Facebook. Read more... (478 words, 1 image, estimated 1:55 mins reading time)
Join the ninth annual Gold Rush Writers Conference, May 2, 3, & 4, at the historic Leger Hotel in picturesque Mokelumne Hill, where writing professionals will guide you to a publishing bonanza through a series of panels, specialty talks, workshops and celebrity lectures.
Go one-on-one with successful poets, novelists, biographers, memoirists and short story writers. The conference includes a picnic supper in a Victorian garden Friday evening, Saturday dinner and Sunday brunch.
This year's featured speaker and workshop leader is Christian Kiefer, a full-time professor at American River College. His first published novel has garnered rave reviews from Publishers Weekly and Booklist. Christian will conduct a workshop "Flaubert's Barometer: On Setting In Fiction" on Sunday. Read more... (129 words, 1 image, estimated 31 secs reading time)
Camp Mokule`ia on O`ahu's North Shore
Here's an incredibly inexpensive way to experience the best of Hawaii—a room with a view, all lodging and meals, presentations by Hawaiian cultural legends, excursions to sacred sites led by local experts, awesome private beach, far away from the tourist scene, live music, yoga … plus writing workshops and readings
The retreat is led by North Shore native Constance Hale, the author of Sin and Syntax, the editor of more than two dozen books, and a journalist whose stories about Hawai`i appear on CD liner notes, as well as in publications like The Los Angeles Times and Smithsonian magazine. Read more... (159 words, 1 image, estimated 38 secs reading time)
What could be better than creating literature from your own experience—in Italy? Join instructor Kathryn Abajian to experience a step back in centuries and a step forward in awareness as she returns for a fifth year to the medieval hill town of Santo Stefano di Sessanio, an enchanting and unspoiled gem located in the Abruzzo region of Italy. Enjoy daily instruction, a private room, regional Abruzzese cuisine, local wines and cultural excursions with ItalyinOtherWords Memoir Writing and Cultural Retreat, June 15—21, 2014. Click the link for details, photos, endorsements and enrollment information.
February 18, 2014
5:30 pm
to
8:30 pm
Adventure Drinks is an informal monthly happy hour for San Francisco Bay Area & Northern California adventure travel industry folks. Part of the global AdventureDrinks movement. 5:30-8:30 p.m. on the third Tuesday of the month, which means the next event is on February 18th. Check the Adventure Drinks San Francisco Facebook page for the venue, which changes each month.
February 24, 2014
6:00 pm
to
9:00 pm
February's Weekday Wanderlust will be on the 24th, as usual at the Hotel Rex in San Francisco. Readings start promptly at 7 p.m., but you'll find revelers in the Library Bar by 6 p.m.
Weekday Wanderlust has already posted info about one of the readers, "the charming and talented Dr. Marianne Rogoff. She is the author of the memoir "Silvie's Life" and numerous travel stories, short fictions, essays, and book reviews. She teaches Writing & Literature at California College of the Arts and Dominican University. During winter and summer, Marianne leads weeklong Studio-Workshop trips for writers to exotic locales, including two awesome collaborations with Lavinia Spalding, co -founder of WW and the series editor of Best Women's Travel Writing, in which many of Marianne's stories have appeared. Please come give Marianne a warm Weekday Wanderlust welcome."
January 29, 2014
6:30 pm
to
9:00 pm
Lavinia Spalding teaches travel writing at the San Francisco Grotto: "In this six-session workshop, you'll write and revise a personal travel essay, then take steps to get it published. Along the way, we'll cover the basics of narrative travel writing, from beginning to end, including structure, dialogue, setting, characterization, and story arc. You'll develop and strengthen your writing voice, awaken your senses, and come to recognize your juiciest, most compelling material. In addition to writing and revising your own story, we'll study published pieces and discuss what made these essays shine. This is a great opportunity to learn from a professional travel editor not only what an editor looks for in story submissions, but also the invaluable skill of viewing your own writing with an editor's eye so you can make difficult but essential revisions." Read more... (172 words, 1 image, estimated 41 secs reading time)
The Grotto's Winter Session begins the week of January 19, 2014. No travel-specific classes, but doesn't this list look good?
To be the first to hear about the Grotto's frequently sold-out classes, subscribe to Grotto Class Notes, a monthly e-newsletter that includes writing tips from Grotto teachers.
January 13, 2014
6:00 pm
to
9:00 pm
As usual, Don George will be our gracious and smiling emcee for the evening. Readings start promptly at 7 p.m., but you will always find a thicket of thirsty travelers in the Library Bar at 6. Please stop by and raise a glass and celebrate Weekday Wanderlust and our great Bay Area travel writing community. Thank you for your continued support. We couldn't do it without you!
The deadline is January 15 to get your submission into the Lit Camp writers conference, co-sponsored by Litquake. This year's faculty includes authors Andrew Sean Greer, Susan Straight, Karen Joy Fowler, Tom Barbash, Peter Orner, Janis Cooke Newman, and Emily Rapp, as well as agents Amy Williams, Danielle Svetcov, and Mollie Glick. This year's editors include Ben George of Little Brown, Ethan Nosowsky of Gray Wolf, Casey Jarman of McSweeney's, Oscar Villalon of Zyzzyva, and Zoe Ruiz of The Rumpus. Lit Camp 2014 runs May 15-18.
keep looking »